Join our group AGM and help make plans to make a difference together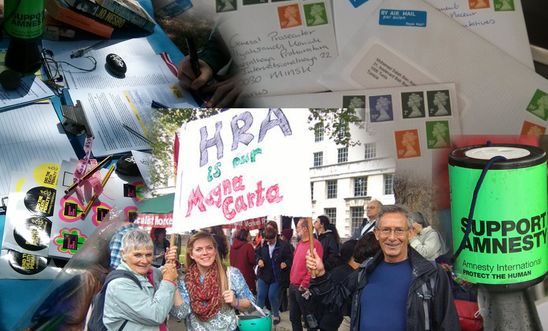 Join the Amnesty Cambridge City Group AGM this Thursday 13th April, 7:30pm at the Jesus Lane Friend's Meeting House. The AGM will consist of a report from the group's delegates to AIUK's AGM and national conference as well as the election of new committee members. Nominations are invited for all positions, including chair, secretary, treasurer, social media officer, school speaker, media officer and committee members. The largest part of the meeting will be taken up with our plans for the coming year. How do we work, what do we want to do and what is the best way to make a difference together? 
As such it would be really great if you could join and help make plans for the future. Amnesty can only work through its members and your contribution will be very valuable.
For an overview of the achievements of the past year, please have a read of the report written from a personal perspective by one of our members, Evvy Edwards.
As a committed supporter we would also like to ask you to become a member of the Cambridge City Group. At the AGM membership forms will be available and you will be able to pay your (cash or cheque) membership fee there. If you cannot make the meeting, then details of how to become a member, can be found here. The minimum fee is £3 and the suggested membership fee is £10 per calendar year. We use the membership fees to pay for hire of our meeting rooms, the Amnesty International UK affiliation fee as well as postage and other campaigning costs. We also make regular donations to Amnesty International UK to further their work for human rights. 
Downloads
View latest posts