It's article 25, so tuck in and don't feel guilty or grateful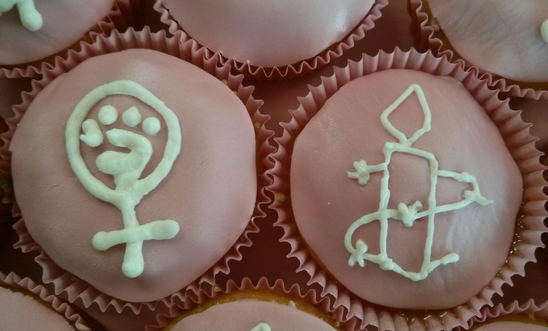 I probably haven't been the only one feeling slightly guilty while tucking into something delicious in the last few weeks. Ok, it's partly because of the scales, but also because of all the awful news. In addition to the continuous food shortages in Calais, there have been the harrowing accounts of starvation in Syrian towns like Madaya. Can you imagine not having any food to give to your children, not just for an evening, but for weeks, months on end? Can you imagine being really scared when you child grazes his knee, because there are no medicines and an infection can kill?  I'm so grateful that I can't, but for thousands of Syrians this is daily reality (read more here). With no end to the conflict in sight, it seems that the medieval warmongering practice of starving "the enemy" will continue. Just note that "the enemy" consists of at least 40,000 civilians, who want no war and who just want to go on with their lives, or at the moment, just live.
Article 25 of the Universal Declaration of Human Rights starts as follows: "Everyone has the right to a standard of living adequate for the health and well-being of himself and of his family, including food, clothing, housing and medical care ….. "
I would assume that there are very few human rights activists left who still have any spare or old clothes in the house, or who aren't on the lookout for a suitable cause to give them to. I was glad to be able to donate mine last week to a charity which takes them to Syrian refugee camps. I have kept a few raincoats which I think may be better off to send to Calais. (Click here to find out how you can help through Cambridge Calais Refugee Action Group)
Sadly, all the donated jumpers in the world aren't going to stop the suffering. So what does? Obviously being grateful for what I do have and others don't is a good thing, but just being grateful only serves to maintain the status quo.
If you are reading this and thinking, she's going to reveal her big answer shortly, let me disappoint you right away. I have no big answer, maybe just a little one. But first of all, I am going to stop feeling grateful for having food. Don't get me wrong, I haven't forgotten that many don't have enough food, and I will always appreciate that we're not hungry. But the fact that I can feed my family and that I don't go hungry, is not just the result of the world producing sufficiently, but also of me and my loved ones enjoying our human right to food. We may have some domestic arguments if that includes crisps or pizza that gets delivered in a box at the door, but in principle, I do not have to be grateful for not going hungry. Like I don't have to be grateful for freedom of speech or the right to vote.
We're entitled to it, like the rest of the world population, like the people that are suffering in Calais, and like those civilians who are held against their will in beleaguered towns in Syria, like those dependant on food banks. What goes on is a grave abuse of human rights.
So what will we do about it?  Obviously the solution is political and not humanitarian; the latter is of course essential in the interim.
The long term solution is for the human rights abuses to stop. The arms trade needs  massive reform to ensure arms don't end up with human rights abusers and politicians need to start talking about rights focused solutions rather than shooting, so putting the fate of the people first. So please start lobbying your MP and sign petitions like this one on the arms trade to Saudi Arabia. 
As well as humanitarian organisations, human rights campaigning organisations like Amnesty also need money to do their work. To this end, in Cambridge we've organised a wonderful fundraising dinner next Wednesday 27th January, at Al Casbah on Mill Road. Do join us, eating nicely grilled food, loads of good veg, all prepared in an Algerian inspired way, while meeting up with friends old and new. (Details of how to book can be found here)
Next we are organising an amazing conference on women's rights on Saturday 6th February. We have some wonderful speakers, including a panel discussion on women on the move and lots of action and ways to get involved. We're very grateful (again that word – but in this case used properly and genuinely!) that Cambridge Foodcycle, which turns surplus food into meals thus reducing food poverty, is providing the lunch. We finish the day with a women's rights cupcake competition. If you are a baker, then please consider taking part! You'll help raise money for human rights, and it'll be a fun challenge. Help us to reclaim the cupcake for women's rights! Details of the competition can be found here.
It's article 25, so tuck in!
Liesbeth ten Ham
View latest posts