Group Meeting and Chris Rose speaking about Street Child World Cup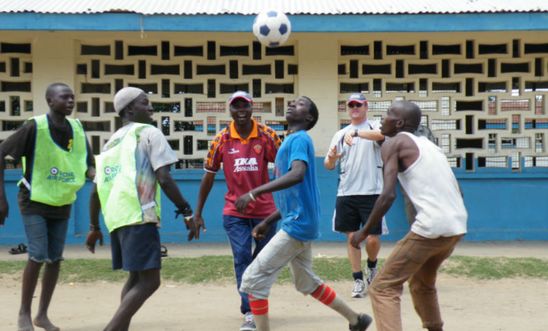 © http://streetchildworldcup.org/imagegallery/glads-house-mombasa/
Thursday November 8th - Group meeting and Chris Rose speaking
On Thursday, November 8th, we will have our next group meeting. The speaker for the evening is Chris Rose from the Amos Trust. Chris and the Amos Trust founded the Street Child World Cup in 2010 - a visionary event bringing together street children from around the world to compete in a football tournament in Durban, South Africa.
We are looking forward to hearing from Chris about this event - and its next round in Rio de Janeiro!
Following Chris's talk we will hold our group meeting, planning new events, signing petition letters and setting up new campaigns.
Thursday Nov 8 - 7.45pm - Jesus Lane Friend's meeting House, Jesus Lane
View latest posts