An evening of action and conversation for women's rights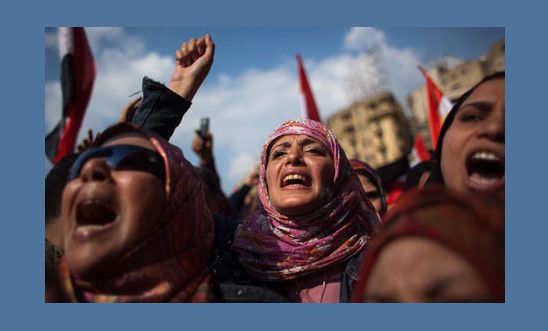 Thursday 12th March, 7pm - 8:30pm & 8:30pm - 10pm
Jesus Lane Friends' Meeting House
Our evening to celebrate International Women's Day will start at 7pm, with a performance of one-woman drama ASENA on Sex Trafficking, performed by Arcadia Reign as part of their 'Still breaking the chains' tour.
Asena is a young Albanian woman locked in a dismal room with nothing but a single bed and chair. While her brothel minder goes home for his dinner and leaves her free of clients she has a precious moment to reflect on the last six stolen years and release her anguish to the four walls. 
It is claimed that today in any UK city and major town you are never more than a mile or two from someone who has been trafficked. Asena brings the awareness of Trafficking, modern slavery, across to people with the immediacy of theatre in this powerful real time and personal story.
Following the performance, Genevieve and Stephen from Arcadia Reign will be available for a Q&A. This will be followed by a break for tea and cake, during which you will be able to sign Amnesty letters demanding justice for women around the world who are victims of human rights abuse.
The second part of the evening, starting at 8.30pm, will be a panel discussion on women's rights today, with Norah Al-Ani from the Cambridge Rape Crisis Centre, Nicky Wrigly from the Cambridge Women's Resource Centre and Dr Manali Desai, lecturer in Sociology at the University of Cambridge, who will talk about gender-based violence and the women's rights movement in India.
Please feel free to come for just one of the two parts of the evening.
View latest posts