Enjoy reading, join our bookclub!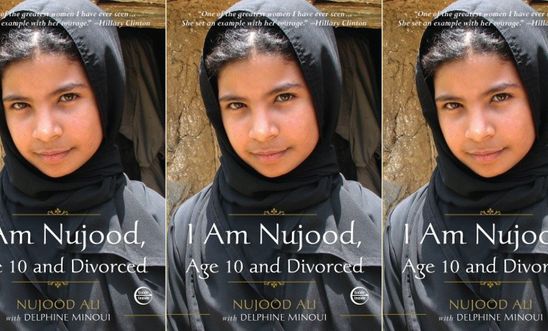 On Tuesday 3rd May we will be reading I am Nujood, Aged 10 and Divorced.
This book is written by Nujood Ali with Delphine Minoui.
Nujood Ali's childhood came to an abrupt end in 2008 when her father arranged for her to be married to a man three times her age. With harrowing directness, Nujood tells of abuse at her husband's hands and of her daring escape. With the help of local advocates and the press, Nujood obtained her freedom—an extraordinary achievement in Yemen, where almost half of all girls are married under the legal age. Nujood's courageous defiance of both Yemeni customs and her own family has inspired other young girls in the Middle East to challenge their marriages. Hers is an unforgettable story of tragedy, triumph, and courage.
At the Amnesty bookclub books that tell stories from around the globe about injustice and courage, love and survival? Do join us for a great time discussing books with a human-rights focus. All welcome.
Tuesday 3rd May, 7:30pm 
The Six Bells, 11 Covent Garden, CB1 2HS Cambridge
 
View latest posts