Celebrate refugee week on Wednesday with the film "Moving to Mars" and more events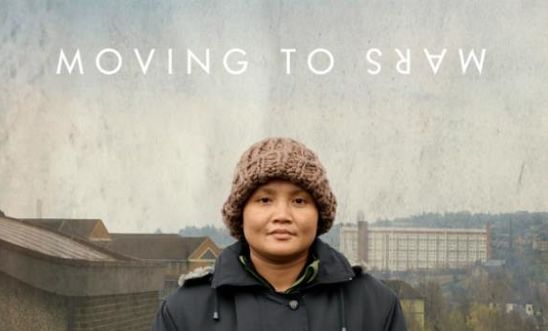 Today, Monday 20th June, is World Refugee Day and the start of Refugee Week. Refugee Week takes place every year across the world, celebrating the contributions made by refugees. Events in Cambridge are listed here.
The Asylum Justice subgroup has organised two events. Notably a fundraising and campaigning stall on Saturday morning 25th June, from 10:30-1pm in front of the Guildhall. On Wednesday 22nd June there is also the free screening of the film "Moving to Mars", which tells the story of two Burmese refugee families resettling in Sheffield. Details and tickets can be found here.
Alongside the stall, in front of the Guildhall at 11am on Saturday 25th June, the Cambridge City group also organises a photo call demanding Truth for Giulio Regeni which is part of a global weekend of action. Saturday 25th June marks the fifth month since Giulio Regeni's disappearance and the following day, Sunday 26th June, is the International Day in support of Victims of Torture. Details of the action can be found here - even if you can't join the photocall on Saturday, you can take part through social media. 
Please join the fundraising dinner on Tuesday 28th June at Indian restaurant Prana on Mill Road. Fundraising dinners consist of good food, good conversations and meeting old and new friends. Bring a friend, they will most certainly enjoy it! On the night you'll pay £17 for a two course meal, with plenty of vegetarian and non-vegetarian dishes, which includes a £2 donation toAmnesty's work against FGM and child marriage in Burkino Faso and Sierra Leone. Please register here by Sunday 26th June.
Please also put our July talk in your diary. OnThursday 14th July, 7:30pm at the Jesus Lane Friend's Meeting House, Chris Rose, director of the Amos Trust, will give a talk entitled "Some good news from Palestine." More details can be foundhere. 
 
Finally, you may also be interested in the anti-slavery event organised by the North Hertfordshire group on Thursday 23rd June, which will be another opportunity to hear human rights expert Mike Dottridge. More details here.
View latest posts