Arms Trade Treaty Campaign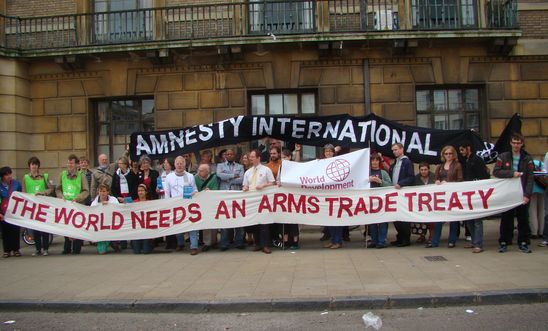 Meet the Cambridge City Group, buy second hand books and sign letters and petitions on behalf of human rights defenders and individuals at risk.
This Saturday, we will be campaigning for the Arms Trade Treaty, a historic international treaty to restrict the trade of arms and their use against civilians. Click here to read more about Amnesty's campaign. The Cambridge City Group will be joined by Julian Huppert MP and other NGOs to show support for a strong Arms Trade Treaty. For a chance to meet Julian Huppert please visit our stall at 11.30am.
Downloads
View latest posts