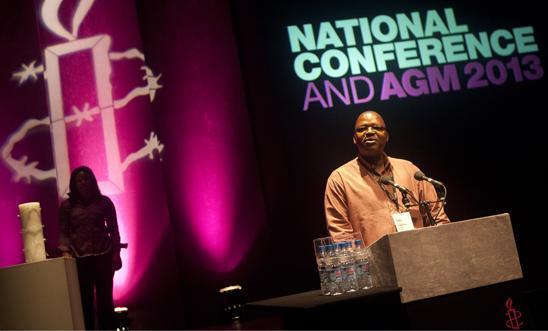 The March monthly meeting will be taking place on Mon 17 March @ Bristol Youth Hostel on Narrow Quay nr Pero's Bridge/Arnolfini Art Gallery @ 7.30 pm.
Prior to Amnesty UK's AGM in April, we will be having a look at some of the resolutions & deciding how we as a group want to vote on them. This is a great opportunity to input into the future direction of Amnesty, not just in the UK but globally.
All the motions are on AIUK's website ; if you scroll down this page you'll find the PDF about half way down :
https://www.amnesty.org.uk/2014-agm-annual-general-meeting-national-conference
We will also look at what we as a group want to do in terms of events/campaigning/stalls this year, & also chat about our Goldney garden party major fundraising event, which is in August- there will also be the monthly action & letters to sign.
Everybody welcome. Look forward to seeing you there.
View latest posts