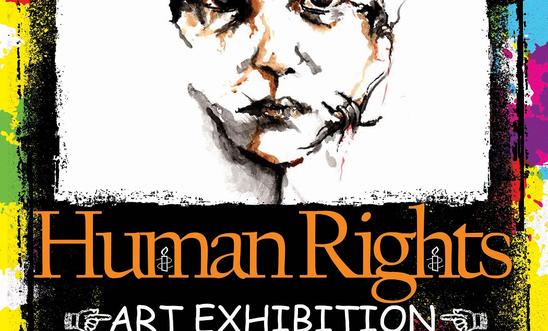 Raising awareness of human rights and violation of those rights is an essential part of Amnesty International's work, and visual art is a powerful way to achieve this. This is why during 2013 the local Bournemouth, Poole and Christchurch Amnesty Group offered anyone an opportunity to show their support for the work of Amnesty by entering their artwork into an Open Exhibition, telling us what aspect of human rights has inspired them.
We are exhibiting from 8th March - 5th April 2014 at the following venues:-
Christchurch priory
red House Museum, Christchurch
St Peters Church, Bournemouth
Bournemouth Library
The 7th April till 12th April 2014 at the Metroplolis Gallery, Westbourne.
Please see http:/amnestyat50.co.uk/art for more details.
View latest posts