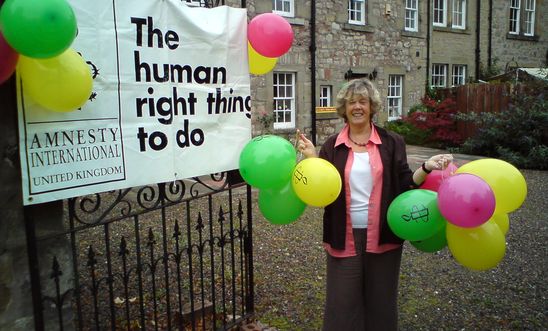 Amnesty Borders is a group for Amnesty International members in the central Scottish Borders, meeting each month in the Ormiston Institute, Melrose.
Amnesty International is a politically-impartial worldwide movement that works to ensure that everyonereceives their internationally recognised human rights.
We generally  meet on the last Thursday of the month, at the Ormiston Institute, Market Square, Melrose TD6 9PN, 7.30-9pm, but hold other events during the year.  We have a large local membership and a fairly active group (about 10 regular attendees) and are always happy to welcome newcomers.