Refugee Summit, 8-9 July 2016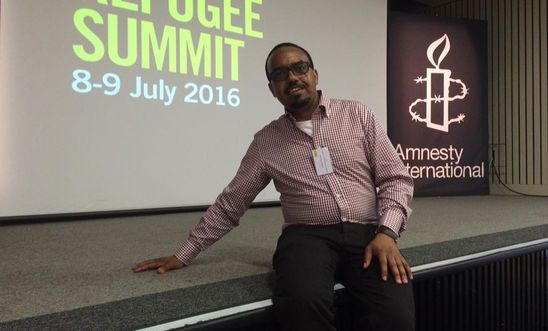 'Refugee Summit' 
This event was held at Amnesty International UK headquarters in London.
This was a unique meeting for AI focussing on only one issue.  Although AI were launching the campaign, various other activists, NGOs and other organisations were invited to share practice and discuss issues.  It was a chance to be pro-active whilst the political situation is so unsettled. 
One of our members, Mukhtar, was able to attend one day and reported back that all organisations agreed on the need to stand together and work together as a movement, address issues together and put pressure on the Government.  It was hoped that this would become a global movement.
Kate Allen, the Director of AIUK, gave a keynote speech. Mukhtar had also spoken to one of the guest speakers, Amal Azzudin, a woman involved with the Glasgow Girls (a movement in Glasgow to stop deportations of asylum seekers) - we hope to continue links with these and others, to help develop our knowledge and work.
View latest posts