Christmas Market - Write for Rights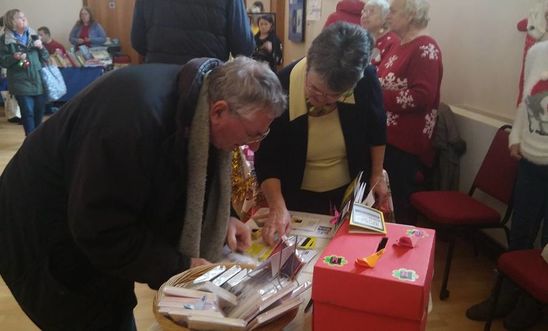 Christmas Market - card signing © Mukhtar Ghebirrebbi
Saturday 19th November - our regular stall at Trinity URC, Brownhill, Blackburn was a success, despite the cold and unwelcoming weather.  It was part of the regular Christmas Market to raise money for the church, but a good opportunity to gain signatures of support for Amnesty campaigns, receive donations and raise awareness.
Our volunteers were out in full force to support the event, which had a great family atmosphere, with Santa's grotto, singing by the Bethany project, face painting and many opportunities for buying gifts.
Thank you to all involved.
View latest posts