Welcome to the Amnesty Derby and District Group Website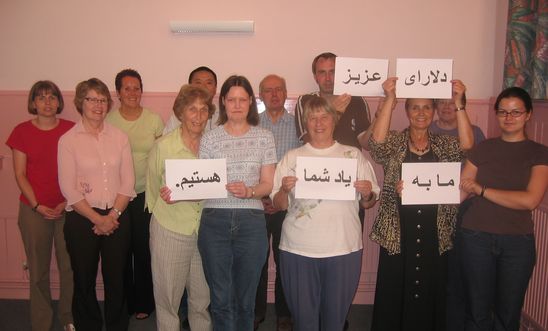 Our group is the local branch of a worldwide human rights organisation.  Our members are drawn from all walks of life.  To be a member of the group costs you nothing but your time and effort.
What we do
Amnesty International works for the release of prisoners of conscience, fair trials for political prisoners and an end to torture, extrajudicial executions, "disappearances" and the death penalty. To these ends local activists lobby, write letters, raise funds and raise awareness in the community.
Locally we raise awareness on international and national campaigns such as Demand Dignity, Terrorism and security and Refugees and asylum.  We also chose to focus on the specific campagins such as the Death Penalty and regional campaigns like Central America.  More information about which can be found on the Amnesty UK website.
Meeting Times
The Derby Group meet on the second Tuesday of each month at 7.30pm. We meet at the Friends Meetings House, St. Helen's Street, Derby (next door to BBC Radio Derby).  Everyone is welcome to come to our meetings; you don't even have to me a signed-up member of Amnesty International.  Refreshments are provided.
View latest posts