What we're doing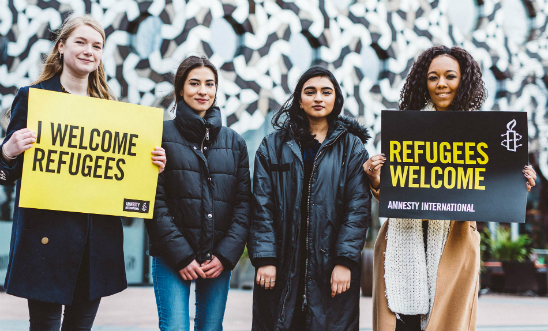 Local groups up and down the country have been raising money to support our I Welcome campaign – thank you so much. 
Like you, when we see people suffering, we don't back away – we act.
We're partnering with City of Sanctuary to create communities of welcome across the country. 
We're lobbying the UK government to change the cruel family reunion law which prevents child refugees from bringing their relatives to the country.  
We're conducting research to help end the abuses we see committed against refugees and migrants right here in the UK.
And we've got over 7 million people like you that we know are right alongside us. 
How your money will help
We couldn't do any of this without the help of generous Amnesty supporters like you. The money you have raised could help support our work:
Collecting evidence of the human rights abuses refugees face at every stage of their journey
Advocating decision makers to fix the systemic problems creating this crisis
Stopping the fear mongering in the media and maintain public support for a compassionate response 
Pressuring our government to create more safe and legal routes for people fleeing persecution, so families don't need to turn to smugglers and attempt such dangerous journeys.
Thank you. 
Other ways to donate
Donate by phone, call our supporter care team on 020 7033 1777
Send a cheque payable to 'Amnesty International UK Section Charitable Trust' to:
Amnesty International UK
The Human Rights Action Centre
17-25 New Inn Yard
London EC2A 3EA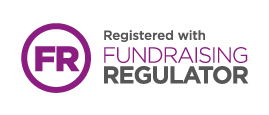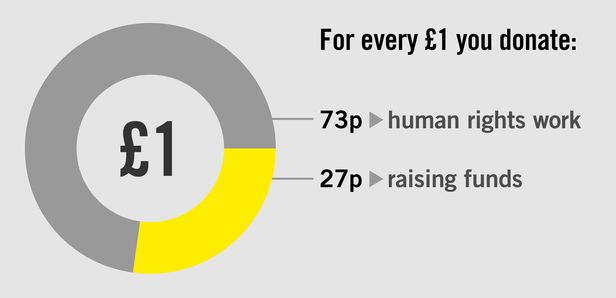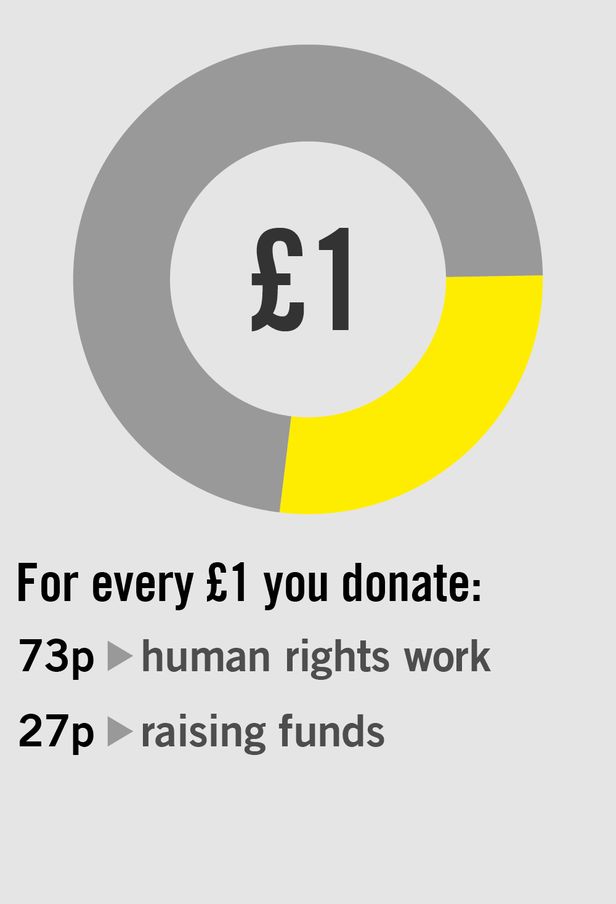 Other ways to donate
Donate by phone, call our supporter care team on 020 7033 1777
Send a cheque payable to 'Amnesty International UK Section Charitable Trust' to:
Amnesty International UK
The Human Rights Action Centre
17-25 New Inn Yard
London EC2A 3EA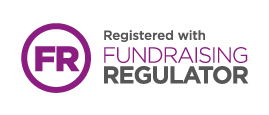 Donate by phone, call our supporter care team on 020 7033 1777
Send a cheque payable to 'Amnesty International UK Section Charitable Trust' to:
Amnesty International UK
The Human Rights Action Centre
17-25 New Inn Yard
London EC2A 3EA