Two thousand brave women in north-east Nigeria have a story to tell – and they need the world to hear it.
The Knifar women faced a campaign of terror at the hands of Boko Haram. Living in fear of their children being abducted, or their loved ones being killed.
It seemed that hope was restored when the Nigerian military was sent to help. But instead of protecting their people, they inflicted further abuses.
'The soldiers said they would give us a secure place to stay. But they betrayed us. They detained our husbands and they raped us.'
– Yakura (name changed to protect her identity)
Yakura and thousands more have survived many violations of their human rights – they've faced sexual violence and seen their families starved and torn apart. But they refuse to stay silent.
The Knifar women have joined together to demand safety and justice from the Nigerian authorities.
They need your help to tell the world their story. When we work together to spread the truth, humanity wins. Will you donate today?
Other ways to donate
To donate by phone, call our Supporter Care Team on 020 7033 1777
Send a cheque payable to 'Amnesty International UK' to:
Amnesty International UK
17-25 New Inn Yard
London EC2A 3EA

Please donate today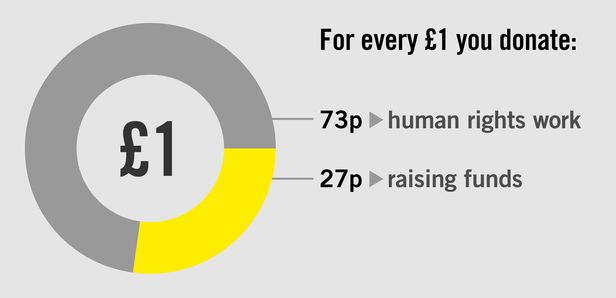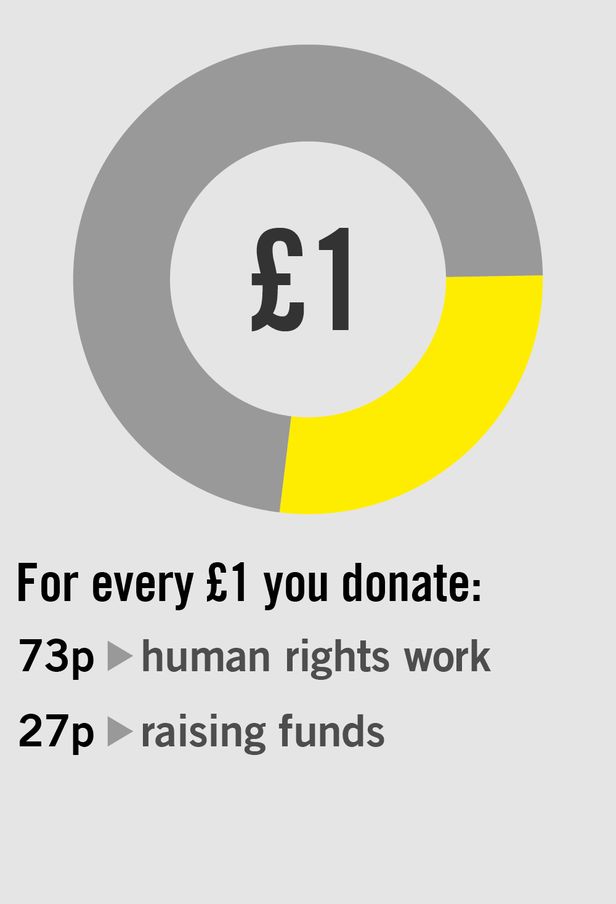 Other ways to donate
To donate by phone, call our Supporter Care Team on 020 7033 1777
Send a cheque payable to 'Amnesty International UK' to:
Amnesty International UK
17-25 New Inn Yard
London EC2A 3EA
To donate by phone, call our Supporter Care Team on 020 7033 1777
Send a cheque payable to 'Amnesty International UK' to:
Amnesty International UK
17-25 New Inn Yard
London EC2A 3EA