Nasrin Sotoudeh faces 38 years behind bars and 148 lashes. Just because she spoke out against laws forcing women in Iran to wear the hijab.
Nasrin has dedicated her life to defending the rights of others. She should be celebrated – not imprisoned.
Will you demand justice and freedom for Nasrin?
Your gift to Amnesty International UK today could help us campaign for Nasrin's freedom.
OTHER WAYS TO DONATE
To donate by phone, call our Supporter Care Team on 020 7033 1777
Send a cheque payable to 'Amnesty International UK' to:
Amnesty International UK
17-25 New Inn Yard
London EC2A 3EA

Please donate today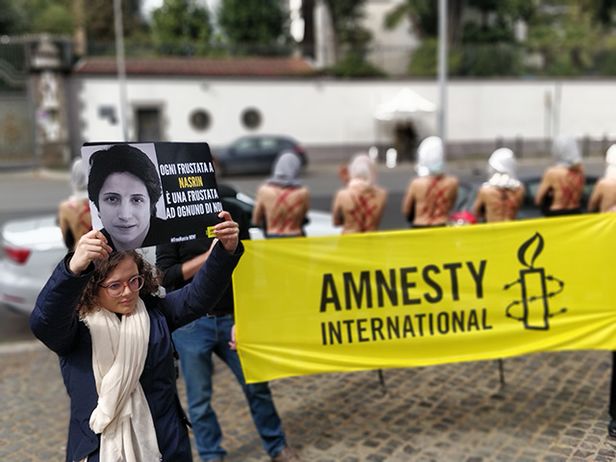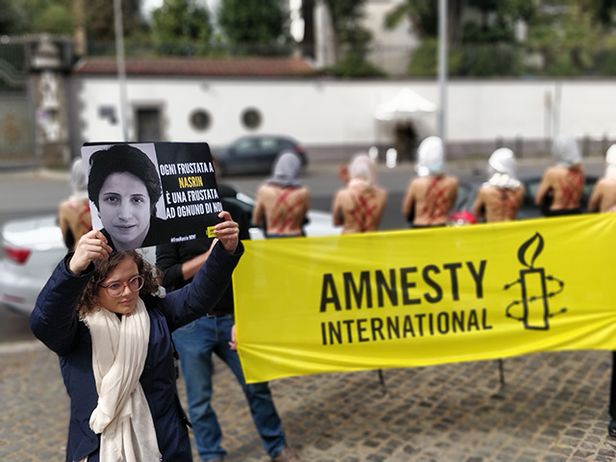 OTHER WAYS TO DONATE
To donate by phone, call our Supporter Care Team on 020 7033 1777
Send a cheque payable to 'Amnesty International UK' to:
Amnesty International UK
17-25 New Inn Yard
London EC2A 3EA
To donate by phone, call our Supporter Care Team on 020 7033 1777
Send a cheque payable to 'Amnesty International UK' to:
Amnesty International UK
17-25 New Inn Yard
London EC2A 3EA