Ten fiction books to teach human rights in upper primary and lower secondary schools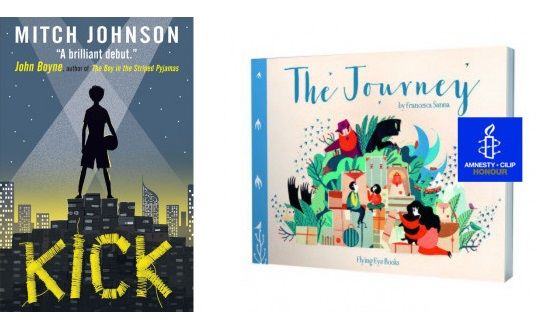 Fiction has real power to further human rights education. Explore the values at the heart of human rights with your class through our recommended fiction and teacher notes for children aged 10+
Read our introduction on Using Fiction To Explore Human Rights (PDF) then download our teacher's notes below for a human rights perspective on each text, including class discussion questions and activities.
You can also download or order our Story Explorer resource - this piece of classroom origami will help young people explore human rights themes in fiction with questions designed to promote discussion and critical thinking.
We welcome your suggestions for other books and feedback from you on how your students respond. Please email the Education team at hre@amnesty.org.uk.
All these books are available in our online shop where your purchase will benefit our work for human rights around the world.
1. Here I Stand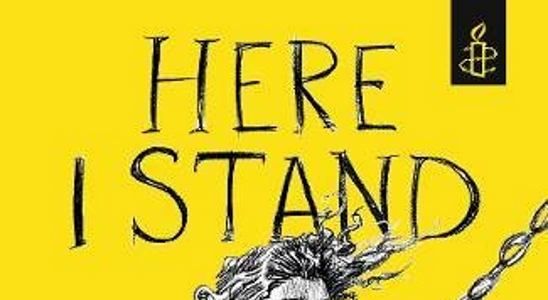 Here I Stand is a gripping collection of stories written by leading authors inspired by the Universal Declaration of Rights. This book presents a powerful way to help young minds tackle the pressing human rights issues that we all face today.
2. The Journey
Francesca Sanna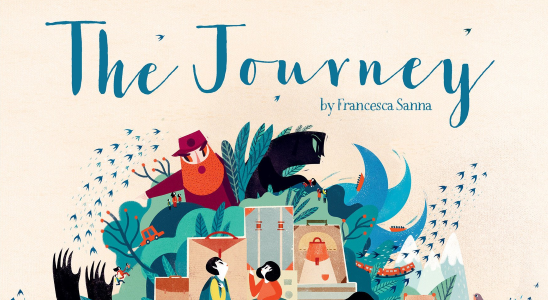 This beautifully illustrated picture book introduces a powerful and moving perspective on migration for readers of all ages. The Journey is told through the eyes of a young girl, the story explores the unimaginable decisions faced by a mother and her two children as they are forced to flee their home and everyone they know to escape the turmoil of war.
3. Two Weeks With The Queen
Morris Gleitzman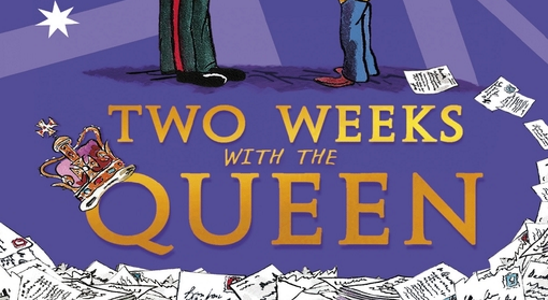 In Two Weeks With The Queen, Colin Mudford's younger brother, Luke, has cancer and the doctors in Australia don't know how to cure him. Sent to London to stay with relatives, 12-year-old Colin sets out to find the best doctor in the world. Who better to ask for help than the Queen of England? During his adventure, Colin meets a man named Ted who is also dealing with the illness of a loved one, Griff. They form an unlikely friendship and guide each other in a journey of humour, hope and acceptance. Two Weeks with the Queen explores the issue of discrimination, LGBTI rights, and the stigma surrounding Acquired Immune Deficiency Syndrome (AIDS).
4. The Weight of Water
Sarah Crossan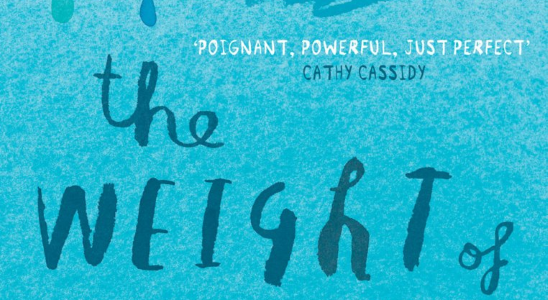 Armed with a suitcase and an old laundry bag filled with clothes, Kasienka and her mother head for England. There, life is lonely for Kasienka. The Weight of Water tackles the alienation experienced by many young immigrants. Moving, unsentimental and utterly page-turning, we meet and share the experiences of a remarkable girl who shows us how quiet courage prevails.
5. The Promise
Nicola Davies, Illustrated by Laura Carlin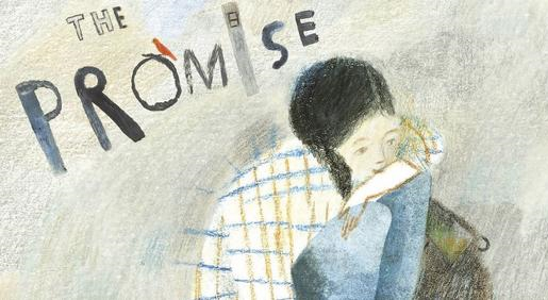 On a mean street in a mean city, a thief tries to snatch an old woman's bag. But she finds she can't have it without promising something in return – to 'plant them all'. When it turns out the bag is full of acorns, the young thief embarks on a journey that changes her own life and the lives of others for generations to come. The Promise is a picture book of great beauty and hope about the power we have to transform our world.
6. Kick
Mick Johnson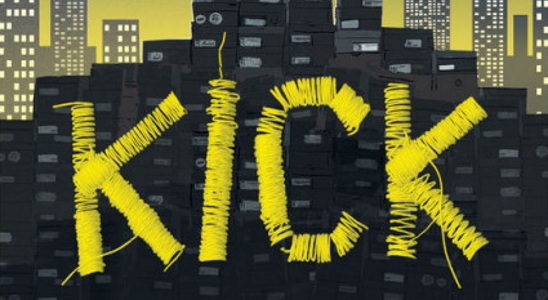 In Kick, a young boy with a huge heart explores the imbalance of a world in which it takes a Western football star a mere one hundred seconds to earn the monthly wage of the child labourers who make his boots. Themes of being proud of who you are, holding onto hope, and the importance of friendship and family bonds are explored with depth, compassion, and moments of heartfelt humour, against a keenly-evoked backdrop of global socioeconomic inequalities.
7. Free? Stories Celebrating Human Rights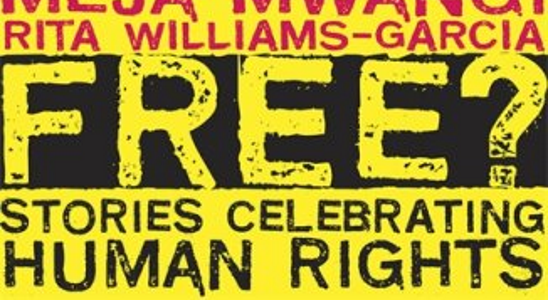 Free? is a collection of short stories by outstanding writers, each inspired by a different human right, such as education, freedom of speech, faith, asylum and law. Free? is published in association with Amnesty International to celebrate the Universal Declaration of Human Rights and is especially great for children aged 10-15.
8. In The Sea There Are Crocodiles
Fabio Geda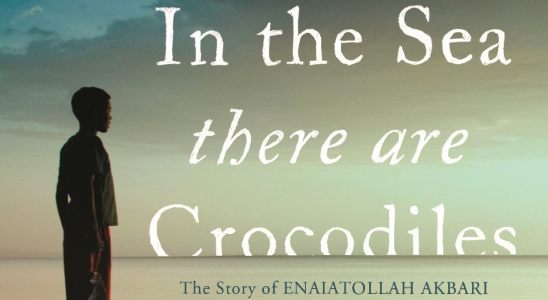 Set in the 1990s, In The Sea There Are Crocodiles is the true story of an Afghani boy called Enaiatollah Akbari and his perilous five-year journey from Afghanistan to Italy. Enaiatollah is only 10 years old when his mother leaves him in Pakistan to fend for himself in an effort to protect him from the Taliban rule. Enaiatollah's long struggle to find safety, education, and a new home helps readers to understand the reality of what these rights mean. In the Sea there are Crocodiles explores the themes of freedom, safety, law and education.
9. The Kites Are Flying
Michael Morpurgo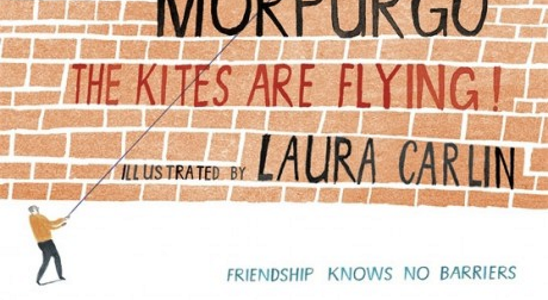 Max is a journalist and film-maker who travels to the West Bank to make a film about the wall that divides the Palestinians and Israelis. Said is a Palestinian boy whose older brother Mahmoud was killed in the conflict. The two are brought together, and Max begins to understand why Said does not speak and why kite-making is so important to him. The Kites Are Flying explores the human rights of safety, freedom, wellbeing and peace.
10. The Unforgotten Coat
Frank Cottrell Boyce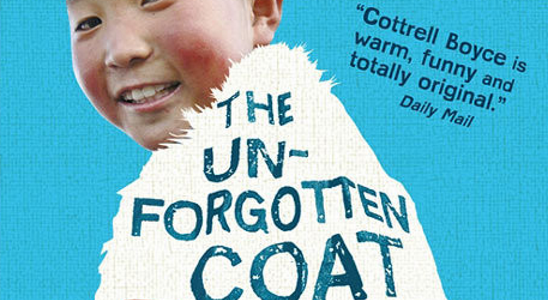 Set in Bootle, north of Liverpool, The Unforgotten Coat tells the story of two refugee brothers from Mongolia who are determined to fit in with their new schoolmates while they apply to remain in the UK. A wonderful friendship develops between the boys and Julie, a girl in her last term at primary school. When the boys suddenly disappear one day, Julie struggles to separate truth from fantasy. The Unforgotten Coat explores the themes of freedom, safety, and belonging.