Ethiopia: British man at risk of torture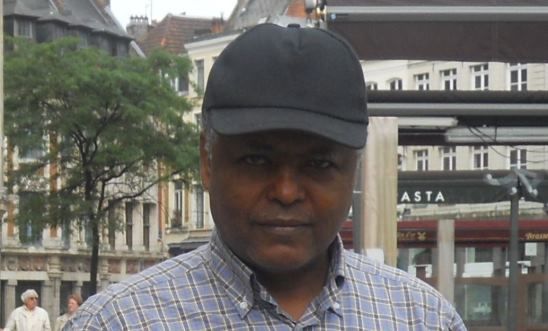 Andargachew Tsige a British national, disappeared at a Yemen airport.
On 24 June 2014 Andargachew Tsige, an Ethiopian political activist, disappeared at Sana'a airport in Yemen while travelling between the United Arab Emirates and Eritrea.
No official statements have been made by the Yemeni or Ethiopian authorities about Andargachew's whereabouts, but human rights activists in Yemen told Amnesty he was seized and taken to Ethiopia the day he landed.
Without confirmation of his location, Andargachew is at acute risk of torture.
In 2009, Andargachew was tried in absentia in Ethiopia and sentenced to death for an alleged coup attempt. He was prosecuted in absentia again in 2012 on terrorism charges, alongside other prisoners of conscience, and sentenced to life imprisonment.
We believe he is in serious danger of being imprisoned and ill-treated based on convictions he was unable to present a defence for.
Silencing the opposition
Ethiopian authorities often use charges of terrorism to silence political dissent. In recent years, many activists have been kidnapped in neighbouring countries and imprisoned in Ethiopia, with the help of security forces in those countries.
Once detained, they are often held in unofficial locations where they are frequently tortured in order to extract confessions and denied access to lawyers and family members.
Yemen's transfer of Andargachew Tsige to Ethiopia violates international law as no state should extradite a person to another state where they would be in danger of torture.
Thank you to everyone who took action for Andargachew. We are not asking you to take any further action on his case at the moment, but we are continuing to closely monitor his situation and calling for the Ethiopian authorities to guarantee he will not be tortured or ill-treated.