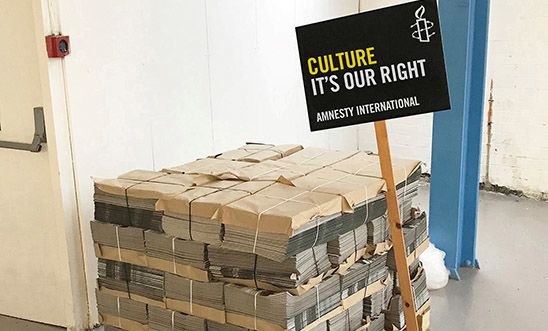 "We're excited by artists speaking out about world issues and human rights. Now feels like a moment where artists – both underground and mainstream – are engaged and active. We're excited to support that moment in anyway we can."
— Crack Magazine
Crack Magazine is the biggest independent free monthly music magazine in Europe – an independent platform celebrating contemporary culture and contributing to the conversation which surrounds it.
Founded in 2009 in Bristol, the goal of the magazine has always been to represent and amplify a diverse range of voices, identities and sounds. This is reflected in the figures we've had on the cover over the years – from MF Doom to FKA twigs, Björk to Skepta, Omar Souleyman to Helena Hauff. In 2015, we launched a Berlin edition of the magazine then in 2017 we did the same in Amsterdam.
We're proud to have built up a network of photographers, writers, illustrators and artists all over the world who share our agenda of representing boundary-pushing art while maintaining creative authenticity and originality.
About the Amnesty Collective
The Amnesty Collective are a group of acclaimed artists, influencers and activists. They are using their platforms to speak out about issues which are important to them and engage their community in Amnesty's work and campaigns.