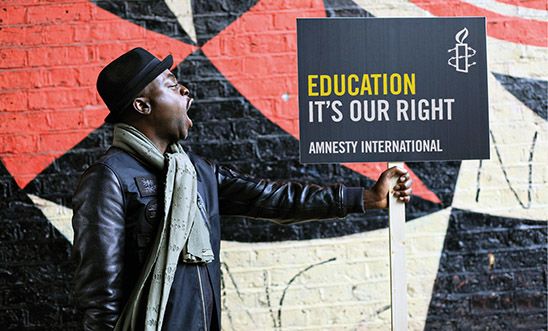 Charlie Dark is a DJ, creative influencer and poet from East London. He founded the highly successful Run Dem Crew in 2007, an alternative running club made up of creative minds that meet weekly to exchange ideas, explore the urban landscape and move. Committed to the change and upliftment of the next generation Run Dem Crew works closely with young people across London providing mentoring and advice along with the opportunity to explore London in a safe, unique, positive and supportive environment.
Through his poetry, community activism and initiatives with Run Dem Crew he has created a space for people of all ages to come together, express themselves and explore their full potential. His work connects communities and encourages togetherness as well as providing people with the skills to navigate and survive the daily challenges of life.
About the Amnesty Collective
The Amnesty Collective are a group of acclaimed artists, influencers and activists. They are using their platforms to speak out about issues which are important to them and engage their community in Amnesty's work and campaigns.