Seventy years after Windrush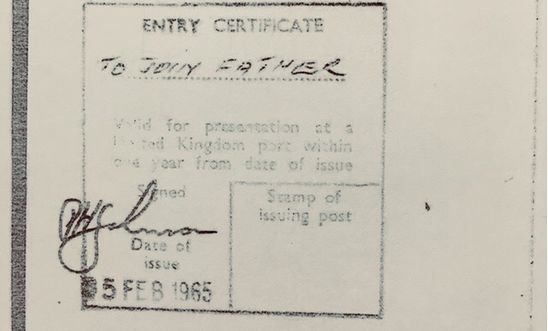 Stamp of entry for a child joining their father in the UK in 1965 (with no limit on entry or stay) © Private
The Home Office has finally made some response to mounting pressure over its disgraceful indifference to Commonwealth citizens, whose lives have been turned upside down several decades after they first settled in the UK.
Today, Theresa May apologised to Caribbean leaders over the 'anxiety' caused. But this together with the response yesterday, which included updating some short guidance about the circumstances of these people, is woefully inadequate. It is neither accurate as to the status and rights of Commonwealth citizens nor properly recognises the Government's culpability in how their lives have been blighted.
Paulette Wilson, Michael Braithwaite and Albert Thompson are but a few of those who have been detained, threatened with deportation, lost their jobs, their homes and been refused vital healthcare or social assistance. And who knows how many people have been forced out of the country of their home without any media attention and no legal assistance to defend their rights.
Who are the Windrush generation?
Many Commonwealth citizens arrived in the UK before British nationality and immigration law made any distinction between British subjects, whether born and living in the UK or elsewhere in the Empire.
This began to change in the 1960s, when successive Commonwealth Immigrants Acts introduced immigration restrictions on a growing number of British subjects from outside the UK.
Still, many Commonwealth citizens were encouraged to come to fill jobs as bus drivers and nurses and other jobs subject to labour shortages.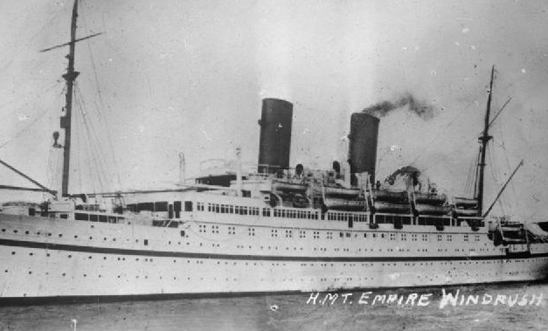 Image: HMT Empire Windrush. Credit: Imperial War Museum Non-Commericial License
Those who came were permitted to stay without time limit. When the Immigration Act 1971 came into force on 1 January 1973, the position of these Commonwealth citizens was preserved. Importantly, the Act preserved the right to come and go of those who had already arrived. It also recognised the right of their wives (not husbands) and children to join them.
The new Home Office guidance makes no mention of the partners and children who arrived from 1973. It also fails to acknowledge that until 1 August 1988 there was no restriction on the length of time a Commonwealth citizen could leave the UK while retaining the right to return.
Cruelty by the Home Office
The Immigration Act 1988 changed that. Commonwealth citizens, like other people settled in the UK, would lose a right to remain indefinitely after two years absence. It also removed the general right of wives and children to join them.
Decades later, it is clear that those responsible for immigration policy have given no care to these people. Recognition of their circumstances, status and rights has been erased from the guidance issued to Home Office staff. Ironically, one such erasure is this prophetic warning in what was called the No Time Limit guidance:
"...it is important you treat these cases in a careful and sensitive manner. You must give applicants every opportunity to send in evidence. This is because there is a risk of adverse publicity if these cases are mishandled."
That guidance was withdrawn in June 2014. That was the same year Renford McIntyre lost his job as an NHS driver and delivery man because he did not have the documents his employer wanted to be satisfied of his status in the UK and entitlement to work.
He didn't just lose his job. For the same reasons, he was refused housing and social assistance, and became homeless. Still, he managed to put together four decades worth of documents including HMRC, national insurance and NHS pension records. He sent these to the Home Office, but they were not satisfied.
Theresa May's 'hostile environment'
At this time, the Home Office had been directed by Theresa May, then Home Secretary, to create what she termed a 'hostile environment' for people living in the UK without the right to do so.
The Home Office had already implemented a biometric identity card system for immigrants. This was to be used to underpin an elaborate system of immigration controls to be enforced by employers, landlords, hospitals, banks and others introduced by the Immigration Acts 2014 and 2016.
But the Commonwealth Citizens, including many children, had arrived decades before any of this was introduced. Some had lost passports, settled status letters and related documents. Some of the children may never have had these documents.
They grew up and many more years passed with their having no reason to worry their right to be in the UK, the country that had become their home, would ever be called into question.
But this is now being called into question by employers, landlords, hospitals, banks, social services, the benefits agency and the Home Office.
The Home Office has lost records. It has also refused or failed to check records it does have to confirm people's status. Other government departments may have relevant records too. Most significantly, the Home Office is responsible for introducing changes to immigration policy – the introduction of biometrics and the later expansion of immigration checks dependent on these.
To make matters worse, government cuts to legal aid, particularly from 1 April 2013, have left many people without assistance to sort out disputes or doubts about their status. And the Home Office has been demanding a fee of £229 for people to obtain the biometric document which the Home Office, for its own reasons, has introduced years after they were settled here.
Yesterday, the Home Secretary said this fee would no longer be charged.
Need for reform
But it isn't only Commonwealth citizens who are affected by these changes.
There are other people settled in the UK many years ago who do not have the biometric documentation on which the Home Office is now insisting. Among these people are, for example, refugees and EU nationals who entered and settled long ago.

Image: Excerpt taken 
from a status letter given to a refugee and her children in 1981. Credit: Private
This has all sparked wholly justified outrage at the dreadful way in which Commonwealth citizens, in particular, have been treated.
But the causes of all this need to be better understood. This is necessary to ensure that the Government provides solutions that properly and fully correct the awful mess the Home Office has created.
It is also necessary because further thought needs to be given more generally to how immigration policy is made and how the immigration system functions.
As the experience of Commonwealth citizens highlights, changes can and are made with hugely harmful effects upon people, whose circumstances are simply not considered before the changes are made. And afterwards, the system casually carries on oblivious to these consequences.
Our immigration system needs more fundamental reform to address what are longstanding systemic faults.
By Steve Valdez-Symonds, Programme Director for Refugee and Migrant Rights at Amnesty UK
About Amnesty UK Blogs
Our blogs are written by Amnesty International staff, volunteers and other interested individuals, to encourage debate around human rights issues. They do not necessarily represent the views of Amnesty International.
View latest posts