Book your free place on the Student Media Summit 2017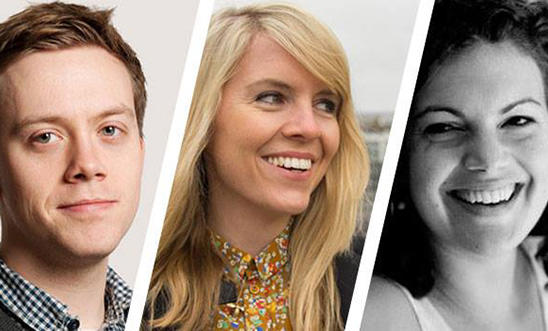 Owen Jones, Shaunagh Connaire and Jessica Winch will appear as guest speakers at a free event in August for students looking to kick start a career in media.
Back for its 10th year, the Student Media Summit 2017 will take place on Tuesday 29 and Wednesday 30 August at Amnesty International UK's Human Rights Action Centre (HRAC).
The event is held in collaboration with AIUK and the NUS.
Other speakers include:
Anna Doble, digital editor, BBC Radio 1
Siobhan Sinnerton, commissioning editor, Channel 4
Ben Bryant, reporter, Vice News
Zing Tsjeng, UK editor, Broadly
Emily Dugan, senior reporter, Buzzfeed
Jessica Elgot, political reporter, Guardian
Eve Hartley, multimedia editor, Huffington Post
Simon Israel, home affairs editor, ITN
Sharon Lougher, deputy features editor, Metro
Claire Rutter, entertainment editor, Metro
Tarah Welsh, reporter, BBC
Lucy Siegle, ethical columnist, Guardian
Helen Lawson, features sub-editor, The Times
Zoe Beaty, deputy news and content editor, The Pool
Barbara Speed, opinion editor, i news
Shannon Jensen, photographer, Getty Images
Adrian Seal, Press Association
The event is designed to help students boost their media skills and prepare for their career. It will also offer an excellent opportunity to network with professionals from across the industry.
Hurry — this event is always very popular!
About Amnesty UK Blogs
Our blogs are written by Amnesty International staff, volunteers and other interested individuals, to encourage debate around human rights issues. They do not necessarily represent the views of Amnesty International.
View latest posts