Evelyn's innocence heralds a new opportunity for justice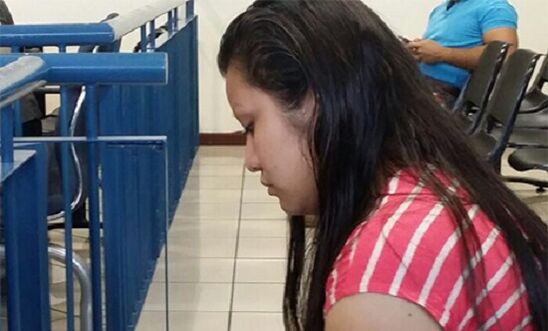 Good news from El Salvador!
A court has rejected the Attorney General's appeal to overturn Evelyn Hernández's acquittal. No further legal challenges are possible: Evelyn is officially innocent. This is a resounding victory for the rights of women in El Salvador. It reaffirms that no woman should be unjustly accused simply because they suffered an obstetric emergency.
18-year-old Evelyn suffered an obstetric emergency at her home in April 2016, causing a miscarriage. Once in hospital, health care workers reported her to the police. She was arrested, tried and sentenced to 30 years in prison for aggravated homicide. As with many women in a similar situation in El Salvador, her case was undermined by irregularities, violations of due process and violations of her right to a fair trial. 
Sadly, Evelyn's case is not unique. El Salvador has some of the most draconian anti-abortion laws in the world. The situation of women imprisoned for complications experienced during pregnancy has become an international scandal due to the shameful, discriminatory practice of criminalising women, particularly those living in poverty, and imposing unfair punishments.
Abortion is illegal in all circumstances in El Salvador and women who suffer obstetric emergencies are often unfairly convicted under these laws. According to the Citizens' Coalition for the Decriminalization of Abortion (Agrupación Ciudadana por la Despenalización del Aborto), at least 18 women remain imprisoned in the country under these circumstances - 16 have been convicted and the cases of 2 women are still ongoing.
For years El Salvador has been subjected to international scrutiny for grave violations of women's human rights. In March the UN Working Group on Arbitrary Detention declared that the detention of women in such circumstances was arbitrary. Not only did it demonstrate discrimination on grounds of gender but also on grounds of socio-economic status.
Amnesty International has repeatedly met with representatives of various political parties to demand penal reform that respects and guarantees the rights of women. When Amnesty met with President Nayib Bukele last year he stressed that his government would not criminalise women and girls, particularly those living in poverty, but would guarantee their sexual and reproductive rights. This is a promise, like many others, that has gone unfulfilled. His government has done nothing to address the serious situation faced by the women who are imprisoned, or to promote legislative reforms that guarantee sexual and reproductive rights, including legal and safe abortion.
Today, however, Bukele's government has the opportunity to do the right thing and fulfil its international obligations by freeing these women. In view of the pandemic, Amnesty International has repeatedly expressed concern about the precarious living conditions of those imprisoned all over the Americas, not just in El Salvador. The overcrowding in prisons makes it impossible for people deprived of their liberty to take measures to prevent infection because social distancing is difficult, as is isolation from those suffering from COVID-19. What's more, there's limited access to health services, adequate food and water and a lack of hygiene. 
International and regional human rights protection mechanisms have spoken out about the serious risk. To guarantee the right to life and health of those in prison they recommend that states apply schemes involving early, temporary or provisional release to reduce prison overcrowding.
The El Salvador authorities are clearly under obligation to free women arbitrarily deprived of their liberty due to complications suffered in pregnancy and lack of access to reproductive health care. Not to do so would not only imply that the State will continue to violate their human rights but would also expose them unnecessarily to the risk of COVID-19 infection, putting their health and life in grave danger.
Written by Sheila Royce - Country Coordinator
This blog is based on a translation of the original Spanish article published by Erika Guevara Rosas, a human rights lawyer and Amnesty International's Director for the Americas.
About Amnesty UK Blogs
Our blogs are written by Amnesty International staff, volunteers and other interested individuals, to encourage debate around human rights issues. They do not necessarily represent the views of Amnesty International.
View latest posts