How should investors view Airbnb's recent flotation on the New York stock market?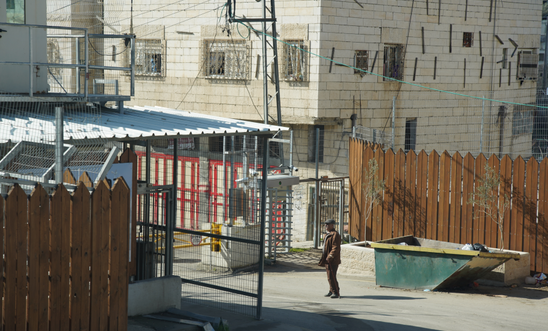 An Israeli military checkpoint in the occupied Palestinian West Bank © Fadi Abou Akleh
How should investors view Airbnb's recent flotation on the New York stock market?
By Kate Allen, Director of Amnesty International UK
The online travel giant Airbnb Inc has made its debut on the Nasdaq stock exchange in New York with great fanfare, its share price rocketing from $68 to more than $150 within hours. Demand was "hot", reported the BBC.
On the one hand, the company's meteoric growth is hard to argue with. From San Francisco start-up to multi-billion-dollar international giant in just 12 years, Airbnb has redefined the worldwide tourist industry and rides into the IPO process with a sharp brand and millennial-cool reputation.
But what are the costs of Airbnb's rental model? On top of growing concern at Airbnb's tendency to deplete the supply of much-needed rental property in areas of scarcity and homelessness as it sucks them up for tourism, there remains the unresolved issue of Airbnb's presence in Israel's illegal West Bank settlements.
Though a minuscule 200 listings from its vast portfolio of more than five million properties, Airbnb's refusal to discontinue listings for accommodation located on land that is internationally-recognised as belonging to dispossessed Palestinians rather than Israeli settlers, is a major ethical failing. Investors should pause and seriously consider what this entails.
Along with TripAdvisor, Expedia and Booking.com, Airbnb is allowing property illegally built on stolen land to be rented out. The settlements are in breach of international humanitarian law and recognised as such by the United Nations and almost every government in the world. Technically, they are a war crime, a breach of Article 49 of the Geneva Conventions, which forbids an occupying power to "transfer parts of its own civilian population into the territory it occupies".
In short, Airbnb cannot do business in or with the Israeli settlements in a way that is consistent with international law and standards applicable to business, including its own commitment to non-discrimination.
Earlier this year, Airbnb was one of more than 100 companies around the world cited in a UN database of firms whose operations linked them to the settlements.
However, Airbnb's registration statement with the US Securities and Exchange Commission ahead of the IPO makes no mention of its operations in the settlements or that the company appears in the UN database. This information is missing from the "Risk Factor" section, supposedly there to inform shareholders of a company's legal, reputational and other risks. Airbnb stock is expected to be purchased by investment and pension funds across the world, meaning a large number of people could indirectly hold investments in the company without understanding the full ramifications. Major global banks underwriting Airbnb's IPO include Goldman Sachs, Barclays Capital and Morgan Stanley - these all have a responsibility to ensure that disclosures to shareholders are accurate.
Airbnb has attempted to absolve itself of guilt by saying it would "take no profits" from its settlement listings. But allowing these listings to remain in place means a wider tourist industry in the settlements is being supported at the expense of Palestinian livelihoods. Profits are not the point. Promoting the settlements as a tourist destination has the effect of normalising and legitimising them.
Never mind the opening-day share-buying frenzy. Airbnb is an ethically-compromised company and investors should take note.
About Amnesty UK Blogs
Our blogs are written by Amnesty International staff, volunteers and other interested individuals, to encourage debate around human rights issues. They do not necessarily represent the views of Amnesty International.
View latest posts