The bravest women in the world
Sunday is International Women's Day. It's a moment for celebration on how far women's rights have come, and to celebrate those standing up for equality.
But it's also a moment to remind ourselves that we've much to do. Even in the EU, we have not yet achieved full equality (women are still paid 16% less then men, for example). Worldwide, an estimated one in three women and girls will experience some form of physical or sexual violence just because they were born a girl.
So today I'd like you to meet some of the bravest women in the world, fighting for the rights of other women and girls, where they are often seen as less than equal to their male peers. And they're doing it in places where they risk their own lives for speaking out.
These are the Malalas you've never heard of, and they're just a handful of the many thousands of women targeted for their human rights work.
Women for Afghan Women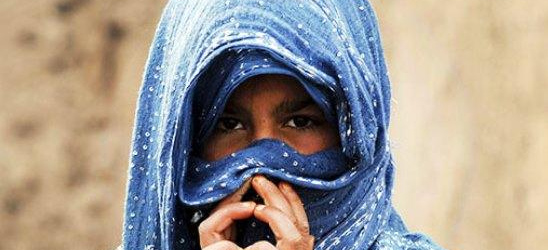 Afghanistan has been named the most dangerous place in the world to be a woman. With the Taliban and other ultra-conservative insurgent groups still controlling some parts of the country, threats and violent attacks on high-profile women have become all too common.
Women for Afghan Women (WAW) provide frontline services to the women and girls of Afghanistan. Their shelters offer refuge to women and girls escaping forced marriages, rape and violence - and they undoubtedly save lives.
10-year-old Brishna's relatives threatened to kill her after she was raped by Mullah Mohammad Amin last year. She sought refuge in a WAW shelter, run by Dr Hassina Sarwari. In turn, Hassina received death threats from Brishna's family and religious leaders for protecting the young girl from an 'honour killing'.
Mao Hengfeng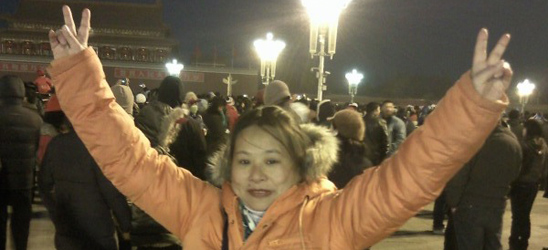 She has survived the unimaginable: solitary confinement in one of China's notorious Re-Education Through Labour camps.
It is one of many times over the last decade that Mao Hengfeng has been tortured and detained by the Chinese regime.
And yet, these brutalities have not deterred her from fighting for the right of women in China not to be forced into having an abortion, and for defending rights for people who have been illegally evicted from their homes.
WOZA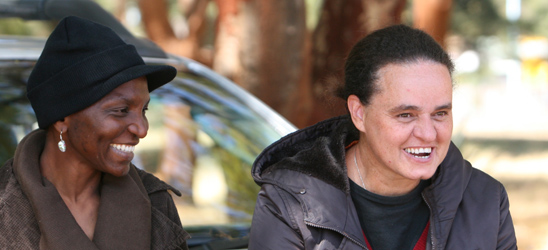 Women of Zimbabwe Arise (WOZA) was formed in 2003 to provide women in Zimbabwe with a united voice. The group has marched, lobbied and protested to ensure women have a voice in Zimbabwe - and not without consequences. Founding member Jenni Williams has been arrested over 40 times since the organisation began.
Every year on Valentine's Day WOZA takes to the streets to hand out roses with the message 'the power of love can conquer the love of power'. At their peaceful 2013 march, 181 members were arrested. Yet still Jenni and WOZA continue their work:
'Please help us demand the space to work without harassment and violence. Please stay in our corners as we face the escalating repression of highly contested political space.'
Jenni Williams, WOZA
Soni Sori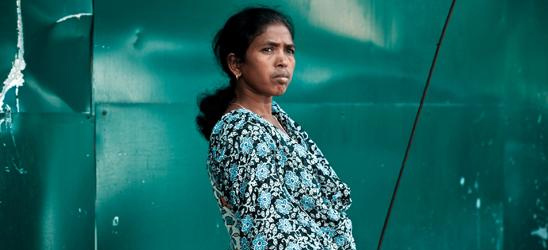 Standing up for the rights of her indigenous community in one of India's coal mining states, Soni Sori was imprisoned for more than three years on politically-motivated charges to silence her and stop her activism.
Challenging the work of these corporations is dangerous for any activist. Soni Sori was sexually abused whilst in police custody to the point where she couldn't walk.
After an international campaign for her freedom, Soni Sori was eventually released. She continues to campaign against the abuses - and face threats and discrimination because of her gender.
Wajea al-Huwaider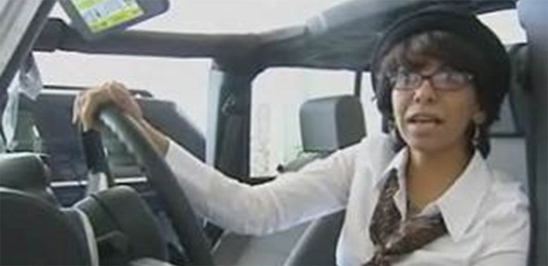 Saudi Arabia is one of the world's most gender-divided countries, where women are not even allowed to drive.
Authorities harass, intimidate and arrest women who get behind the wheel, even sentencing one woman driver to 10 lashes, which was later overturned.
Saudi woman's activist Wajeha al-Huwaider was the first Saudi woman to post on YouTube a video of herself driving a car in Saudi Arabia.
Since that time, the campaign to allow Saudi woman drivers has grown from strength to strength.
Dina Meza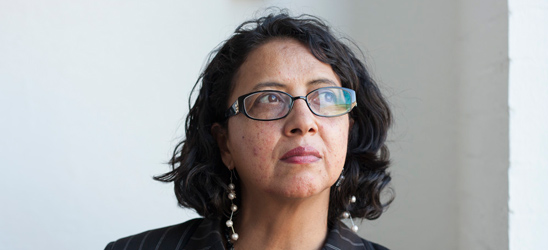 On 28 May, award-winning journalist Dina Meza published news about the murder of a political activist on her Facebook page. Moments later the phone rang: an anonymous caller. They said 'I'm going to beat you up if you continue messing around'.
Throughout her career as a journalist, Dina has been subjected to harassment, threats of sexual violence and death threats, and now her family is being targeted too. But despite all of this, the authorities have failed to properly investigate or protect Dina and her family.
'Only by talking about it will things change. Silence gives them a licence to continue. I don't want to be a heroine, but I have to be brave and stand up.'
Dina Meza
Inspired to take action? See what we're campaigning on and take action for women's rights
About Amnesty UK Blogs
Our blogs are written by Amnesty International staff, volunteers and other interested individuals, to encourage debate around human rights issues. They do not necessarily represent the views of Amnesty International.
View latest posts