Will you help Azza fight for Egyptian women?
Azza Soliman has faced 30 years of persecution at the hands of the Egyptian government. Her crime? Simply fighting for the basic human rights of Egyptian women.
The right not to be harassed at work, not to be beaten, not to be raped.
She's been subjected to years of threats, harassment, smear campaigns and abuse. And now she faces years in prison – victim to Egypt's severe crackdown on human rights activists. All because she refuses to be silenced.
Right now, women's lives in Egypt are at risk, and people like Azza have never been needed more. We must protect her.
Please help by donating today.
Amnesty International works globally to protect human rights and stand up for the rights of individuals. We focus
on the issues and people most in need at any time, so your donation may be used to fund other areas of our work.
Other ways to donate
To donate by phone, call our Supporter Care Team on 020 7033 1777
Send a cheque payable to 'Amnesty International UK' to:
Amnesty International UK
17-25 New Inn Yard
London EC2A 3EA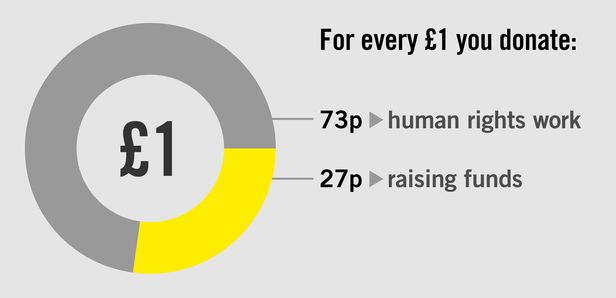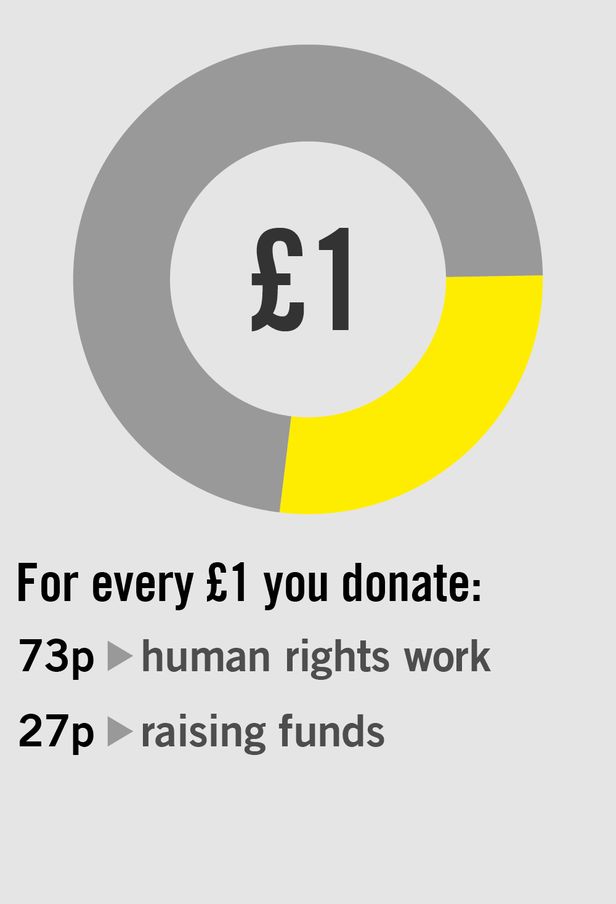 Other ways to donate
To donate by phone, call our Supporter Care Team on 020 7033 1777
Send a cheque payable to 'Amnesty International UK' to:
Amnesty International UK
17-25 New Inn Yard
London EC2A 3EA
To donate by phone, call our Supporter Care Team on 020 7033 1777
Send a cheque payable to 'Amnesty International UK' to:
Amnesty International UK
17-25 New Inn Yard
London EC2A 3EA