Sentenced to death for killing her rapist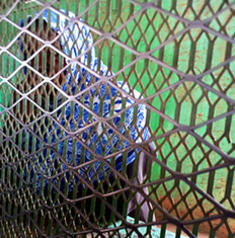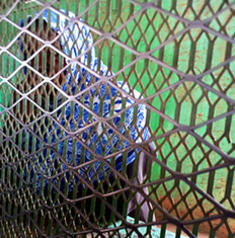 Having already endured rape by the man she was forced to marry at just 16, Noura Hussein used a kitchen knife to protect herself when he tried to rape her again. Sudanese law doesn't recognise marital rape and now she faces execution for an act of self-defence. Demand justice for Noura.
Sentenced to death for killing her rapist
Noura's story
Noura Hussein was 16 years-old when she was forced into marriage. Her father and new husband signed a marriage contract, but she wanted to finish her education and train as a teacher. When her family insisted that she marry Hammad Hussein, she ran away to her aunt's house.
Three years later, when she finished school in April 2017, she was tricked into returning home by her family. They handed her over to her husband, forcing her to move into his home.
The first time Noura's new husband raped her, he got his two brothers and a male cousin to pin her down while he did it. The next day he tried to rape her again, but she defended herself. In the ensuing struggle, Hammad sustained fatal knife wounds.
Noura went to her family and told them what had happened, her father took her to the police station and her family have disowned her. The police charged Noura with murder.
Sentenced to death
At her trial, the judge applied an outdated law which does not recognise marital rape. A medical examination report from the fight with Hammad indicated she'd sustained several injuries, including a bite and scratches.
Noura was charged with 'intentional murder', though she was defending herself from her rapist. Now, at just 19 years-old, she has been sentenced to death.
Act now: tell the Sudanese authorities to repeal Noura's death sentence, and allow her a retrial considering her mitigating circumstances.
Your voice matters
Sara Beltran Hernandez is a mother of two from El Salvador. Back in El Salvador, Sara says she suffered serious physical and psychological domestic violence, and was sexually abused.
She also received death threats from gang members who are believed to have killed people in the past.
Sara fled to the USA to seek asylum with her family. Sara should have been treated with compassion. Instead, the Immigration and Custom Enforcement (ICE) detained Sara for 15 months.
In February 2017, Sara collapsed and was transferred to a hospital, where she discovered she had a brain tumour. Sara's lawyer and family were denied access and information about her condition for several days.
People power works
More than 20,000 of you took action to flood the authorities with emails asking for Sara to be freed. Thousands of Amnesty supporters in the USA also demanded her release – even shutting down three ICE phone lines.
And it worked.
Sara walked free after more than 400 days in detention, after thousands of people raised their voices. Your actions really can make a difference.
Your actions really can make a difference - sign the petition and call for the Sudanese authorities to repeal Noura's death sentence.