Keep refugee families together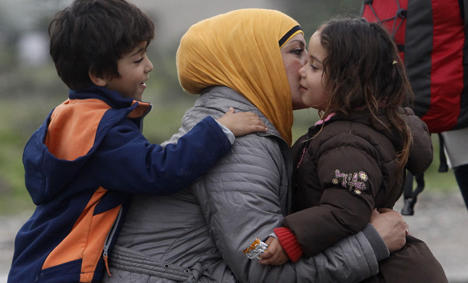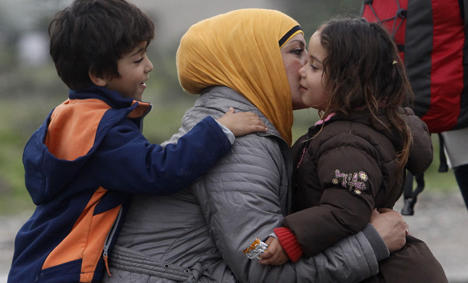 Imagine surviving the devastation of Aleppo. Seeing loved ones die and buildings destroyed. Scared for your own life, you flee the country you call home. Now imagine you're a child.
You've made it to the UK - you're safe. But, you're alone. And you have no right to bring your family here to be with you.

That is the reality for hundreds of vulnerable young refugees in this country. We need your help to change the government's rules so that these children can be reunited with their mums, dads, brothers and sisters – safely and legally.

Keep refugee families together
Right to family life
Discrimination against children
'She didn't believe it was me at first - she said my voice had changed' Tesfa from Eritrea, speaking about the first time he spoke to his mother after finding refuge in the UK.
Tesfa left Eritrea to escape the country's brutal military service. One of his older brothers had been taken by soldiers in 2010 and hadn't been heard from since – and he didn't want the same to happen to him.
At the age of 16 Tesfa fled the country. He wandered through Sudan and Libya before finally seeking refuge in the UK. It wasn't until a year and a half later that he was able to track down his mother, who had fled to Saudi Arabia.
Tesfa says he worries about his mother and siblings all the time.
'If we're to make our home here then we need our families.' Tesfa from Eritrea
He says to be reunited with his family in the UK would be 'like a dream'. But, for now, that dream is on hold.
Children are the only refugees in our immigration system denied the right to bring their immediate families to the UK. As a result, there are hundreds of children across the country who find themselves separated from their family, with no hope of being reunited safely. Neither their parents nor their siblings are permitted to join them – putting at risk their safety and wellbeing in the UK.
Being reunited with close family is often critical to a refugee's chances of integration and recovery. This separation can be very damaging to their welfare and development.
 "it seems to us perverse that children who have been granted refugee status in the UK are not then allowed to bring their close family to join them in the same way as an adult would be able to do." - Home Affairs Select Committee
A glimmer of hope
The Department for Education is drafting a strategy on safeguarding unaccompanied children, in partnership with the Home Office.
As they develop this strategy we have a real chance to transform the lives of hundreds of children in this country.
But we need you.
Please sign our petition and show the government that you will not be silent on this issue. Urge them to end the forced separation of child refugees from their parents and siblings.
They must grant them the same right to family reunion, as adult refugees have in this country and child refugees have in every other European Union country, except one.