Demand justice for Germain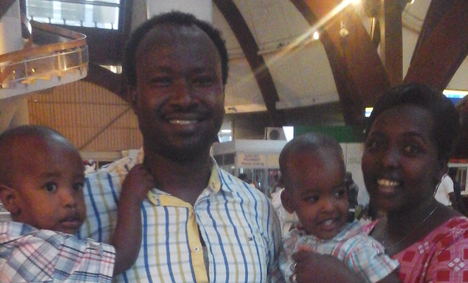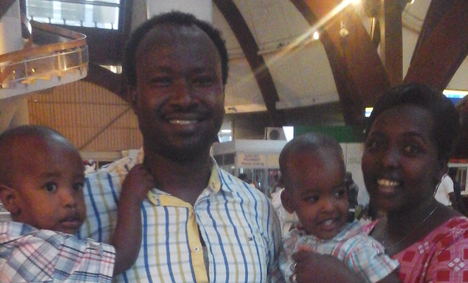 Germain is a human rights defender who is currently serving a 32 year prison sentence in Burundi for his work to abolish torture in the country.
He and his then pregnant wife, Emelyne, were interrogated by security forces in their home in July 2017. Germain was arrested and charged with "rebellion" and "threatening state security".

The authorities used false evidence to convict Germain and he remains in Ngozi prison to this day. He has never held his son.

Will you write to the President of Burundi to demand that Germain is released?


Demand justice for Germain
Germain's story
Human rights work
Germain used to work for an NGO organisation called Action by Christians for the Abolition of Torture (ACAT-Burundi).  Their purpose is to fight for the respect of human dignity, and the abolition of torture and the death penalty.  ACAT-Burundi was shut down by the Burundi government in 2016 for allegedly "tarnishing the image of the country". 
Arrest and False Conviction 
In July 2017, when Germain and his wife, Emelyne, were sleeping, security forces entered their property.  They interrogated Germain and Emelyne, who was heavily pregnant with their third child.  Germain was arrested and transferred to Ngozi prison in Northern Burundi, where he remains to this day.  He was charged and found guilty of a slew of sham charges, including "rebellion" and "threatening state security".  The evidence used in the "trial" was an email correspondence between Germain and ACAT-Burundi before the government had ruled ACAT-Burundi an illegal organisation.
Family
Germain has three young children who need their father.  He has never laid eyes on his youngest child, born whilst Germain was in prison.  His wife Emelyne asks "For how long must my husband suffer this injustice?".  We want to free Germain and reunite him with his family.  
We believe that no one should ever be imprisoned for standing up for human rights.