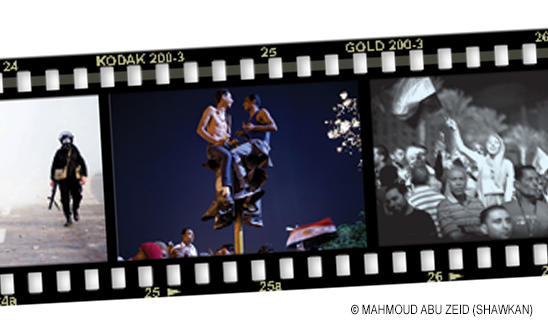 Almost four years lost for taking photos
Shawkan's photography (examples above) captured real life in Egypt including unrest, peaceful protests and violence. On 14 August 2013, he was covering what should have been a peaceful sit-in, but turned into the Rabaa massacre when Egypt's security forces burst in with bullets, tear gas and tanks, killing hundreds of protesters.
Arrested at the scene, beaten, accused of trumped up charges and detained ever since, Shawkan is being punished just for trying to show the world what was happening in his country.
Shawkan was 25 at the time of his arrest and has now spent more than an eighth of his life in prison. As he awaits a mass trial of 739 prisoners, Egypt continues to abuse its own and international laws which state that detainees must be sentenced or released within two years.
Please donate today to help Amnesty International demand Shawkan's freedom.